Jen's 10 COMMANDMENTS as delivered by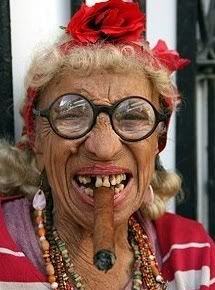 The REVISION GODDESS
1. Jen shall write a
minimum
of 5-6 hours a day
2. Jen shalt not sign onto the internet more than once in 24 hrs
3. Jen shalt not spend more than 30 minutes on said internet; those 30 minutes may
only
be spent checking e-mails
4. Jen shalt not blog, surf, etc., etc.
5. Jen shalt not take more than
one break an hour
and each break shall last no longer than 10 minutes
6. Jen shalt not answer her cell during revisions; she may check her messages on her breaks
7. Jen shall stick to her schedule except in case of life or death or extreme illness, i.e. diptheria, lockjaw, c-diff, salmonella, elephantiasis, MRSA, intractable migraine, or a prolapsed bladder.
8. Jen shalt not chitchat on the phone, chitchat on the computer, or chitchat anywhere else for said 12 days
9. Jen shalt not go into work no matter who begs or bribes her
10. Jen shall consider these revisions her
full-time job
for these 12 days
Addendums from The Goddess:
1.
Should Jen refuse to abide by these rules, the penalty is as follows
--Jen shall be compelled to stand naked for 12 hrs in front of a full-length mirror and read Danielle Steel out loud to her own horrified reflection. She shall also be forced to do the "voices" of the characters. Warning: this session may be taped for cable TV.
2.
Good news
: Jen IS, however, permitted to consume all the Twizzlers, donuts, chocolate-covered espresso beans, cafe mochas, gourmet pretzels, Jelly Bellies, and anything else her heart desires in order to kick in the endorphins and stimulate the creative process. Nothing is off limits.
~~~The Goddess Has Spoken~~~