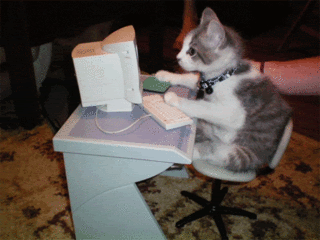 Akoss revised a chapter and half this past week.


another_wip wrote 1800 words on KHYR.

Cari wrote 4000 words--well on her way to her 10,000 word goal. "Still no closer to deciding between 2 of my 3 projects, but I've ruled one out so far." She's written 2k on each of them and hopes to make a decision by the end of the month.


edgyauthor completed three comic strips and only has three more to go to reach her goal.

Elaine H wrote 5,000 words this past week!

Emma previously skipped around and wrote some chapters out of order, but "this past week, I've gotten notes together for each chapter in between, and have everything chronologically laid out the way I want it to go." Now it's a matter of filling in the blanks.


fandoria had an awesome writing week, thanks to an abundance of free time (!!!) which she spent finishing a scene and plotting out several more.

Jenni "What began last month as 'two more paragraphs needed' for DIMENSIONS turned into a few pages, and this past week two more pages. BUT, I think it's finally done!" Next she'll be checking for loose ends, cleaning it up, etc.

Kathie C spent time on research, enough to map out the plot of her Egyptian side of the novel, found a title she can live with--CHILD OF LIGHT--wrote a summary of the story, and actually did some WRITING too.


kbaccellia tackled 3 chapters of her revision, and deleted over 1K in the third act. "Love what Meg Cabot said about having 'issues' or hitting a plot wall--it usually means there's a problem with the plot. Yup, I'm seeing that now... "

Mialie knocked out her entire goal in one day (LAST weekend!)--and decided to start Book Three since she then had the whole month ahead of her. This past week she reached her second goal of arranging Book Three!


onegrapeshy did no "new" writing but did revise the first few (jumbled) pages of her new wip.

Patti M took both of her goals for Weeks 1 and 2 and made a little progress on both this past week. She also sent out 2 queries for her SF YA, wrote one chapter on her new YA paranormal, and is now starting chapter 2. :)

Sher T rewrote 21,338 words, has one more chapter to go, and will then be finished with the rewrites of SECRET INGREDIENT...then it's on to editing. "As of tomorrow, I have completely rewritten this entire book...in five weeks."


swhisted managed to write just under 3K this week, "but what's most impressive is that those 3K closed up several holes in the story (there's just one small one left before I can move on toward the end) which for me is the most frustrating part of writing and somehow also the most satisfying to have completed."
KEEP UP THE GREAT WORK! Don't forget about Tuesday Teaser tomorrow!