PERSONAL WRITING GOAL (PWG): This is what you plan to accomplish between 2/1 and 2/28. Ideally you should come up with a concrete goal. Ex: Write/revise/edit/proof read X number of words or pages; complete a project you're currently working on; outline a project, complete a synopsis, perfect a query letter, etc. Some people choose to religiously write X number of hours a day instead.

Whatever you choose, remember this:

DO NOT OVERREACH

.

I can't stress this enough. Remember, this isn't NaNoWriMo. I love NaNo but this is not it. Choose a realistic choose you feel you can accomplish in a month's time. It's so much better to come up with smaller goal and *succeed* than to choose an impossible goal and give up halfway through--or, worse, feel like a failure.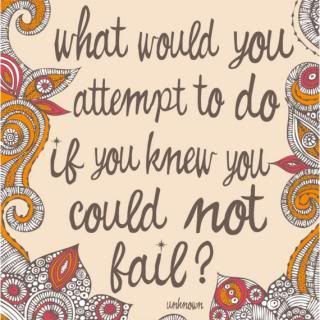 As the month progresses and you realize you did pick an unrealistic goal, remember: You can revise it down the line. Just let me know when you submit one of your weekly progress reports. Is that cheating, you ask? The answer is NO. Nobody fails at GRAPEMO. If you want to write 20K words and only make it to 10K, that's still 10K more than you would've written if you haven't participated.

WEEKLY PROGRESS REPORTS, i.e. what you've accomplished the previous week. These are due on on Sunday nights for posting on Mondays. Progress reports are generally posted by noon EST.

1. Progress reports are required, and an important part of GRAPEMO, i.e. "accountability."
2. Progress reports must be send to me via e-mail at sassenach43 (at) aol (dot) com or private message here on LJ. Facebook friends can also message me there.
3. Please get these to me on time. Though I always try to add late ones in after the fact, "...it makes more work for me," she whined.


TEASERS: 300 words (roughly--I honestly don't count words unless the piece looks huuuuge) of your current work-in-progress. These are due by midnight on Monday for posting on Tuesday, and by midnight on Wednesday for posting on Thursday. Teasers are also usually up by noon EST.

1. These are my favorite part of GRAPEMO (and everyone else's)!
2. These are NOT for critique by any participants, only for reading enjoyment.
3. These are strictly voluntary.
4. One teaser per day per participant.
5. Teasers received too late to be posted will be saved for the next teaser day.
6. Teasers must be EMAILED (no attachments) or PM'ed here on LJ ONLY. Please don't send these via FB.
7. Teasers will not be edited in any way (make sure it's your best work) though I may have to adjust the formatting at times. Warning for anyone who submits OVERLY LONG teasers: I will chop at my own discretion.
8. Be sure to include the TITLE of the work.

NOTE: Whenever e-mailing me, please be sure to put "Grapemo" in the subject heading so I don't miss it. Thanks!

I will post a calender with reminder dates, and will also post a "sticky" calender each week as an additional reminder. I will also post reminders here and on Facebook, but I will NOT be sending out any personal reminders.

Any questions? Feel free to ask any questions in the comment section here.