Wait, wait, wait. What do you call THIS???




Oh, I get it. THIS is your "Eh! Eh! I really don't know if I want to do Grapemo" face. Eh! Eh!

Seriously. It's a lot of work. Heck, WRITING is a lot of work. And it's so much nicer to kind of lie around and enjoy the peace and quiet.





But that story of yours...it wakes you in the middle of the night, disturbing your sleep. Haunts you. Keeps you awake.





Then there's that nagging little voice somewhere over your left shoulder--your muse, or your subconscious self, or even one of your characters--




--whispering, "Write! Write! Why aren't you writing?"





"Because!" you whimper. "IT'S TOO MUCH WORK! Wahh, wahh, I have stuff to do! Stuff like..."

And then you stop and think about all that "stuff." And then, "What about me? What about MY WRITING? Don't I deserve, like, 4 weeks to myself? Just an hour or so a day? Why am *I* not as important as that stuff?"





Oh, DECISIONS, DECISIONS!


GRAPEMO is FUN! It's stress free! It's not a race. It's not a contest. It's not a razor, not a laser, not a creative writing taser. It's a mini-NaNo without all the pressure, just your own Personal Writing Goal along with lots of friends--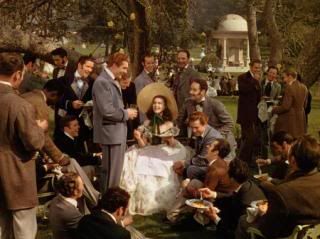 --and "support"--




--and a few surprises--




--not to mention our bi-weekly TEASERS:





So...

Have I changed your mind yet??




I think I see a smile. No more Eh! Eh! Eh!???

FEBRUARY 1st through FEBRUARY 28th! Details to be posted this week.