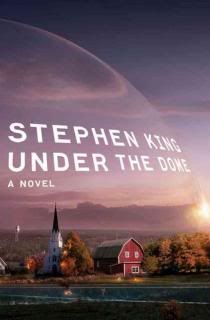 UNDER THE DOME by Stephen King

I'm reading this one now. It's about 1335 pages long. Maybe 1338. This is precisely why it's ON my NOOK. Having already slipped one disk in my life, I'm not about to schlep around a book of that size. So far it's riveting.

Note: I got off my SK kick for a while, somewhere around NEEDFUL THINGS (the title of which drove me nuts--shouldn't it have been "NEEDED Things"???) when I felt his books started to read as if he had the screenplay in mind. His early stuff I've read over and over. My introduction to him was SALEM'S LOT, and, as far as I'm concerned, no vampire novel before or since can hold a candle to that one. His ON WRITING is a must-have-or-die for any writer. Lately Kingitis is creeping back into my bones. Hooked on this one. Less than a quarter way into it.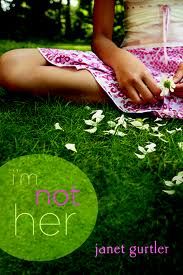 I'M NOT HER by Janet Gurtler

Loved this, and read it in three days. It's so much more than a girl-gets-cancer story. Twice I screamed out loud, once at something the mom said to one of her daughters (I WANTED TO SLAP HER!) and the second time at a twist I never saw coming. Then I screamed again at the end because something really pissed me off. God, I looove when that happens! Trust me, there is nothing "pat" or expected or cliched in this touching, realistic YA novel starring smart, ambitious, yet socially awkward Tess who resents the sudden "celebrity" that befalls her only when her older sister, the gorgeous, extremely popularly Kristina, is diagnosed with cancer.




MANSON: The Life and Times of Charles Manson by Jeff Guinn

Yeah, well, I've been addicted to this story since I opened the newspaper back when I was a little kid--and my horrified grandmother grabbed it out of my hands (I got it back.)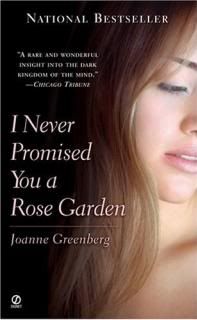 I NEVER PROMISED YOU A ROSE GARDEN by Joanne Greenberg

This one I read back in high school. It was wasted on me. Now that I work in psych nurse, I'm dying to re-visit it. I'm sure it won't be like revisiting THE SCARLET LETTER, which, as you might have noticed, is not on my Nook. And never will be. Even if it's free.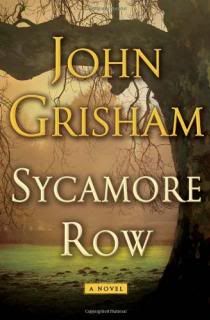 SYCAMORE ROW by John Grisham

I loved A TIME TO KILL. Originally I thought this was a sequel to that (though I wasn't quite sure what kind of sequel that would be) but evidently it's not. It's been ages since I've read anything by Grisham, so I'm looking forward to this one. Recommended by friends.




THE BOOK THIEF by Markus Zusak

Well, it goes without saying that there must be something wrong with me that I haven't yet read this novel, especially with my lifelong interest in WW II and the Holocaust. Plus the fact that practically everyone I know has read it it, and highly recommends it. I will definitely read it before I see the film. That's as it should be, right?