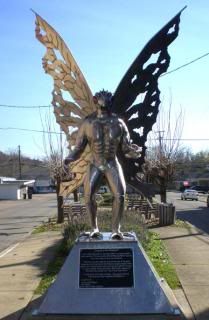 1. Yes, this is where I'll be this weekend, along with Beth and Pamela aka
another_wip: THE MOTHMAN FESTIVAL in Point Pleasant, West Virginia.

If any of you missed the movie, here is the trailer for THE MOTHMAN PROPHECIES: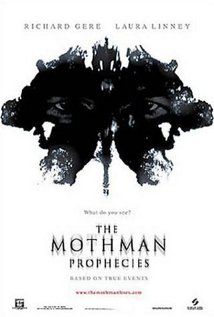 2. Car has been duly checked over. Camera is charged. Mr. Garmin is updated. Now on to my iPod...

3. I'll be gone all weekend. Eli will miss me. Oh man, will he miss me. He'll be stuck with Daddy. He loooves his daddy--but for some strange reason he doesn't like to go out and pee for him. I dunno, it's like he's afraid Daddy won't let him back in or something. Ever. If I'm gone for hours, Eli will hold it for hours. Two days, Eli...two whole days... It ain't gonna happen, buddy. PEE FOR DADDY!

4. As excited as I am about a serious road trip (well, 4-5 hours) I'm a bit nervous about the fact that I don't own a spare tire. Yanno, like I'd actually know how to change one...





Jeannine Garsee
FRIENDS' BLOGS/WEBSITES (other than LJers)