Several days ago, the writing world lost a great friend, a terrific author, and a passionate, outspoken advocate. Ann Crispin passed away after a long battle with cancer. Only a couple of days before her death, she posted this message on her Facebook page.

"I've been hesitant to make this post, but it's time. I want to thank you all for your good wishes and prayers. I fear my condition is deteriorating. I am doing the best I can to be positive but I probably don't have an awful lot of time left. I want you all to know that I am receiving excellent care and am surrounded by family and friends.

"I wish all aspiring writers the will to finish and a good contract. Please continue to monitor Writer Beware and be careful who you sign with. Victoria Strauss and Richard White are there to help.

"I've asked Michael to collect and read me your messages. As I don't know how things will proceed, I don't know if I'll have the strength to post on Facebook again."

What astonished me was that, even at the end, she was able to say this: "I wish all aspiring writers the will to finish and a good contract." Yes, she was still thinking of us. In retrospect, I should not have been surprised; Ann devoted her life to helping writers, primarily to steering them away from agents, editors, and publishers that in no way, shape, or form had our best interests at heart. Years ago, as a new writer myself, I had no idea that you didn't have to "pay" an agent to look at your work (among dozens of other things Ann warned us about); if not for Ann, Victoria Strauss, and Writers Beware, I could have easily been sucked into something I definitely would have regretted.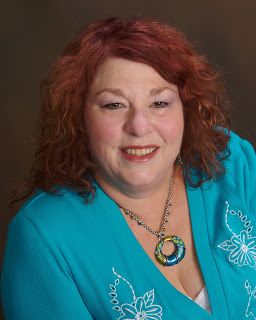 I've been a faithful reader of Ann's Writers Beware blog for years, where she relentlessly exposed the darker side of the publishing business: Scam artists posing as legitimate agents, editors, book doctors, and the like; sleazy vanity publishers who call themselves "traditional publishers" simply because they offer you a $1.00 advance and then suck you into a seven-year contract while printing out a schlocky, unedited manuscript that no one their right mind would pay you one dime for (oh, and you have to "buy" your own books, too); contests that ask for exorbitant entry fees; agents who agree who represent your manuscript, but wait! You have to pay an editing fee--and the editor just happens to be that agent's husband, or whatever. Yes, these scams are absolutely everywhere, and every day hundreds of writers, desperate to see their books in print (though none of these so-called publishers EVER get your books into bookstores or libraries) fall into their greedy clutches.

Ann made it her mission not only to educate writers, but also to attempt to put some of these sleazebags out of business. Often she was mocked and challenged by those who didn't agree with her message. Occasionally she was sued by those crooks she bravely exposed.

But Ann never gave up, not even in the end: Her message--"a good contract"--means exactly that: A contract with a legitimate publisher. To me, and perhaps Ann would agree, it also means don't be stupid or blinded by desperation. Thanks to Ann, Victoria, and others involved in the cause (ex: Preditors and Editors) there is now a wealth of information out there. There is no longer ANY excuse for a new writer to get scammed.

RIP, dear Ann. And thank you, thank you, thank you from the bottom of all our hearts.