boothyisawesome
wrote a total of 2,478 words,
inknbeans
finished rewrites for eleven (out of twelve) chapters and all her research, and
Kathie C
did a new Table of Contents, coordinated it with the art, drafted most of her Chapter 7, and most importantly--like many of you--reconnected with her writing.
newport2newport
committed herself to "staying in the room" and finds her story deeper, more richly textured for that effort."
shaelise
is up to 47,000 words, wrote many new scenes, and is now about two-thirds of the way through her novel.
As more me, I learned that it's not as easy as it used to be to host
Grapemo
and also work on something of my own (though I did get through my final copy edits in record time). Part of me wonders if it's because I'm simply slowing down in general. Another part of me understands that since I quit smoking, I do seem to have a serious a concentration problem.
And maybe another part of me--a tiny, not-so-secret part anymore--
finally
understands that I will make myself crazy if I continue to work nearly full-time at such a high-stress job
and
carry on the same hectic writing pace I've maintained for ten years. If I thought there was still a chance I could quit my job and simply write, I wouldn't be having this conversation with myself.
Grapemo 2012
at last made me understand that
accepting your limitations is not the same as giving up.
For those of you who made significant progress, congratulations!
For those of you who gave it a shot, an equally heartfelt congratulations from me to you. :)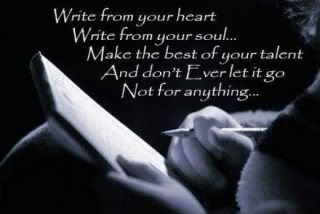 THANK YOU FOR SHARING YOUR PASSION WITH ME!
xox
So, over the past 4 weeks,