muuahahahaha!
--it's not too
laaate
! If you still want to sign up, leave a comment to this entry. Anonymous comments are screened but accepted. Just be sure to tell me who you are.
PERSONAL WRITING GOALS:
Sometime between today and January 30th, please send me your
PWG
. For LJ users, these can be sent to me via PM (MUCH preferred so I can keep your handles straight) or e-mailed. Non-LJers can e-mail these to me at
sassenach43
(at)
aol
(dot)
com
.
1. Be sure to write "
PWG
" in the subject heading so I won't miss it. No,it doesn't have to be red, haha.
2. Do not put your
PWGs
in a comment box.
E-mail or private message only.
LJ rarely notifies me of new comments in
spite
of my settings (ARE YA LISTENING, LJ?) plus PMs and e-mails are easier to keep track of.
WEEKLY PROGRESS UPDATES:
1. How'd you do over the past week? How many words/pages, etc. did you write/revise/edit/whatever?
How much progress
did you make toward your
PWG
? These will be posted on Mondays (usually by noon) which means
I need to receive them by Sunday night
. I'm kind of flexible and I will add late ones, but it's difficult because I work afternoons and I can't do it from there.
2. Again, PM or e-mail with something in the subject line to tell me what it is ("progress" "weekly update", etc.)
3. In the past I've edited these reports for clarity, length, to delete personal info, etc., before posting them. I'm up in the air about doing this again, but I'll discuss this in another post...
4. Though I encourage writers to stick with their original goal, as we all know: shit happens. If you do need to change your
PWG
to one that may be a bit more attainable, please DO and just let me know. Better to revise a goal--
and never feel bad about it
--than to give up completely!
TEASERS:
THIS is the fun part! Same as last year, each time you send me a "teaser" of your current project, you'll automatically be entered into a drawing. One teaser, one chance…five teasers, five chances, etc. TEASERS will be posted on Tuesdays and Thursdays.
1. Up to 300 words, give or take.
2. TUESDAY TEASERS are due
Monday night
, THURSDAY TEASERS are due
Wednesday night.
3. Once these
are posted, I won't be adding to that entry.
Teasers
received too late to post will automatically be posted the next
Teaser
day.
4. E-mail or PM these with "TEASER" in the subject line.
5. Remember to include a TITLE (or "untitled") and your name (especially
your LJ username
if e-mailed)
6.
Teasers
will not be edited for any reason other than format, so proof-read carefully..
7.
Teasers
are for our reading enjoyment ONLY (i.e. not to be critiqued) so don't be shy--share your work!
SPECIAL NOTE: if you send a TEASER, a PWG, an UPDATE, or whatever, and you don't see it posted, please let me know. I've been known to miss stuff in the past. Ask...well, just about anyone here. :-)
Any questions??????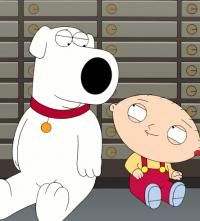 "So what's your PWG?"
Hey peeps! Thanks to everyone who signed up so far, and remember--