GRAPEMO begins one week from today!
If you are interested in signing up, please leave a comment to this post or e-mail me at
sassenach43
(at)
aol
(dot)
com
. Think about what your
Personal Writing Goal
will be because I'll be asking for them at the starting gate.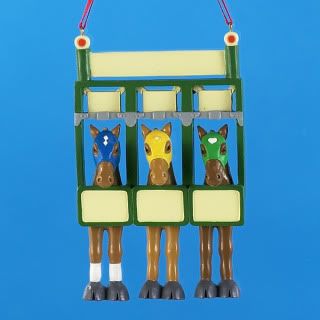 Not this starting gate. I mean,
jeeeez
--just look at these poor little guys with their stiff plastic legs...that is SO not us.
Anyway, here are the participants (aka Grapenuts...please don't sue me, Post) so far. I will add you to this list as soon as I hear from you.
afraclose
boothyisawesome
Cari D
edgyauthor
fandoria
Jean D
Kathie C
kbaccellia
Kim V
melissawyatt
newport2newport
njnelson
onegrapeshy
rosefiend
warriorofworry
x_think_twice
Jeannine Garsee
FRIENDS' BLOGS/WEBSITES (other than LJers)