...which I honestly had to read over

a few times. :)
"In the course of a fairly long work, there are bound to be impasses. The writer must backtrack and choose other alternatives, observe more, and sometimes have bad headaches till he invents something.

"Here lies the distinction between a good writer and a bad writer. A good writer does not fake it and try to make it appear, to himself or the reader, that there is a coherent and probable whole when there isn't. If the writer is on the right track, however, things fall serendipitously into place; his sentences prove to have more meaning and formative power that he expected; he has new insights; and the book writes itself." --
Paul Goodman, "Apology for Literature," Commentary, July 1971




TEASER TUESDAY REMINDER


1. Teasers will be posted tomorrow a.m. so send them off to me in a PM or e-mail. Teasers received too late for posting tomorrow will be posted on Thursday.
2.

Once the teasers are posted for the day I won't be adding to that entry.

3.

Up to 300 words, give or take.
4.

Please remember to include a TITLE. If you are e-mailing me, be sure to include your LJ user name.


5.

Please put "TEASER" in the subject line so I don't miss it.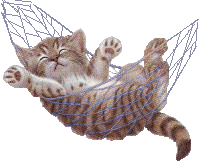 "Waiting patiently..."