huuuuge
Crystal Bowersox fan since Day 1 of this season's American Idol.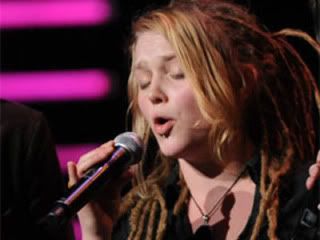 AI has had
waaaay
better seasons and I figured Crystal's winning the competition would be a total no-brainer.
Then I heard this:
Now if I say I still think Crystal will win, I'll jinx the whole competition. Yes, I seriously have that much power--ask the Cleveland Cavaliers. :) :) :) So for right now I'm keeping my mouth shut.
Tags:
Jeannine Garsee
FRIENDS' BLOGS/WEBSITES (other than LJers)