anywherebeyond
--whose goal was "50% or finish the book"—FINISHED THE BOOK! Her New PWG is to re-read and write notes for revision on BREATHKEPT!
catherine_james
wrote 2,112, hoped to get as close to 4,889 words on Sunday, and get back on track with her daily goal starting TODAY.
edgyauthor
rewrote two chapters from scratch and started editing out a character from her WIP.
fandoria
wrote and edited 1 chapter this week.
fashionista_35
met her goal and turned in her revisions on Thursday. Now she'll turn her attention to her WIP and get at least a chapter under her belt during the remainder of Grapemo.
feonua
wrote 6,500 words on her WIP this week.
fuguemacabre
wrote 815 words on BLUE VISION.
Kathie C
worked on character sketches for prequel to a fantasy trilogy, revised and edited essay for submission to a literary journal, generated ideas for new children's writing and for a personal essay. Her revised PWG is to do some work on each of her writing projects during this month, specifics to appear in progress reports each week
kathys_shadow
wrote 1009 out of the 1000 words she hoped to write this week. Success!
kaz_mahoney
has nothing to report YET but hopes to finish her major revisions/rewrite tomorrow.
kbaccellia
made her 500 words a day goal for this week!
Lacey
started at around 10k words and is now just over 14k-over 4K new words.
learningto
met her Week One goal and completed her May feature; also researched her cover story and her cover story is completed!
meredith_wood
--who's having a pretty wild month--wrote 1K last week. Her new PWG is to write 5K on her new WIP.
newport2newport
is putting the final touches on a revised chapterm plus she wrote/submitted some interview questions to Susan VanHecke, who's visiting her In the Authors' Tent next week.
njnelson
is now 2700 words into her new WIP, with a goal of 20k.
ophelialaughs
produced 550 new words toward completing the climax of GODLIGHT.
onegrapeshy
revised 50 pages and has approximately 25 to go before starting line edits.
Patti M
made all of her goals for the week "except for the two hours of "study writing, thanks to an allergic reaction."
SherWm
managed to completely rewrite chapters 11 and 12, and rearrange 13-15. Her second week goal is to edit chapters 13-15 + synopsis.
whitehousemom
changed her focus: her new goal is still 5000 words, but on an untitled WIP, PLAIN SELAH. She did, however, write 1300 words this week!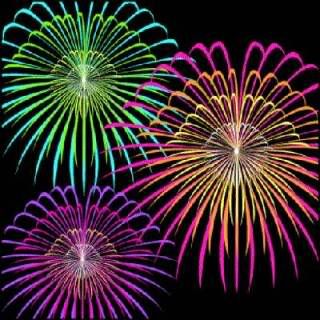 Another week has begun!
CONGRATS TO ALL OF YOU and keep up the GOOD WORK! I am so proud of you!
Current Mood:

accomplished